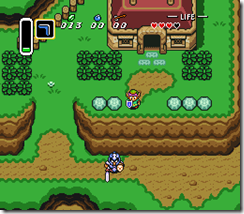 I started to use ZSNes.  But I found that the development had pretty much died about 1.5 years ago.  So I checked to see what was good, but still had active development.  I found BSNes.  It doesn't play all the games, but it does play most of the ones I want to play.
You can download the emulator here.  I'll let you find your own Roms.  I've been playing Super Mario World, Legend of Zelda and Mechwarrior no problems.
bsnes – Super Nintendo Emulator 
Here are the system requirements.  They are a little hefty compare to many emulators, but, it plays very smooth on my dual-core machine.  :)
Minimum system requirements:
2ghz Athlon 64 or Core Solo
32mb RAM free
Recommended system requirements:
2.4ghz Core 2 Duo
64mb RAM free
Video card that supports Direct3D9+
Sound card that supports non-standard sampling rates natively (32khz, 64khz, …)
One quirk I found.  It didn't automatically detect and use my MadCatz XBox 360 controller.  All I had to do was configure the "joypad" and it worked fine.